Several downtown Longmont streets will be closed to traffic Saturday for ArtWalk, an evening of art, music, children's activities, exhibitions, music, and more!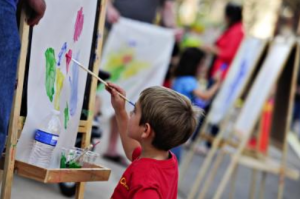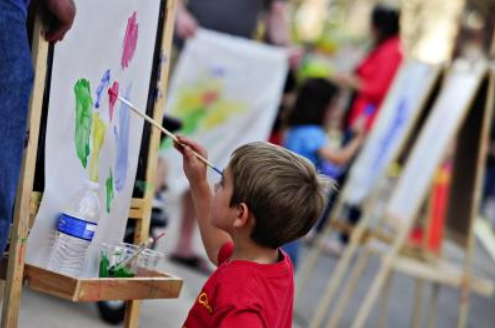 Photo Credit: Longmont Times Call, Russell Sample, 5, paints a picture during ArtWalk in downtown Longmont
Closures as follows:
Main Street will be closed between Third and Longs Peak avenues between 3 and 9 p.m. Southbound traffic will detour at Ninth Avenue and northbound traffic at Third Avenue. Also, Fourth Avenue will be closed from Main Street to the alley east of Main from 1:30 to 9 p.m., and from Main west to Coffman Street from 3 to 9 p.m. Fifth Avenue is to be closed from Main to the alley to the east from 2 to 9 p.m., and from Main Street to the alley west from 2 to 9 p.m.
Visit http://artwalklongmont.org/ for more information!